PARMACOTTO SUPPORTS THE RESTORATION OF THE CATACOMBS OF SAN GENNARO IN NAPLES
The company and the social cooperative "La Paranza" found an agreement to restore the upper vestibule situated in the Rione Sanità ("Health Neighborhood")
On one side one of the most well-known companies in the food sector who decides to invest in culture and social responsibility; on the other side a group of people from a controversial neighborhood of Naples who supervises the paleo-christian site of The Catacombs of San Gennaro, now the third Italian most popular monument among tourists.
As a consequence of the encounter of these two entities, the restoration project of the most important catacombs of southern Italy is born.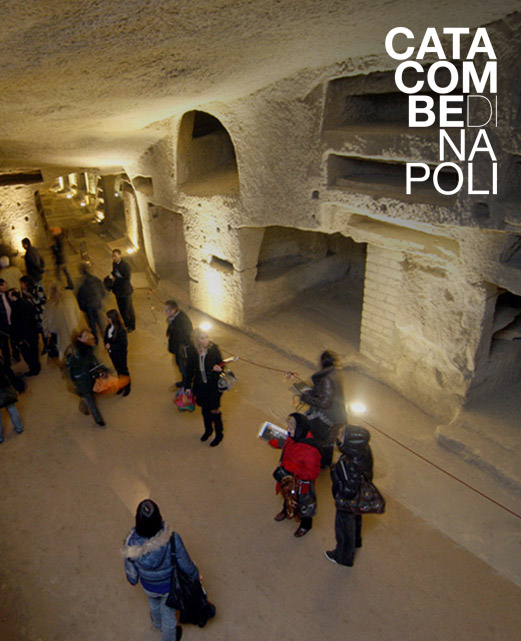 We found ouserlves close to the people of "La Paranza" as we share the same story of rebirth.
Andrea Schivazappa
History
The orginal nucleus was situated around the tomb of a rich Roman family, whose name remains unknown, dating back to 3rd-4th century. Later the lower vestibule was built and at the end of the 3rd century became a burial site after the entombement there of Agrippinus, the 4th bishop and the first patron saint of Naples. After the construction of a cemeterial Basilica right above the tomb of Agrippinus, the Bishop John 1st (413-431) had the remains of the martyr San Gennaro moved to a cubicle of the lower catacomb. Since then the catacomb became an important religious site for the cult of the saint, who will later give his name to the site.
State of conservation
As said before, the project is dedicated to the restoration of the frescos of the upper vestibule, whose state of degradation is mainly due to previous restoration works with incompatible materials and water infiltrations from the above embankment.
Intervention
The plasters will be stabilized through micro injections of hydraulic mortar and shoring. Since the area of degradation of the surface is wide, an accurate cleaning and a thorough analysis of the surface will be carried out, together with a localized fixing of the colours.
To remove possible traces of acrylate resin on the surface, the use of specific solvents will be required. Great caution will be exercised to avoid damages and to remove all the materials compromising the conservation, in order to enlighten the frescos and make them more visible.
The restoration will be realized by two restorers from Naples, Michele Gargiulo and Agata Finocchiaro